Honors for NoLab
FINALIST — 2019 BLUE MOUNTAIN NOVEL AWARD
---
Reynolds Gallery
Hell Gate, solo exhibition, new painting, opening November 13, 2020,
Richmond, VA
---
deCordova Sculpture Park and Museum — 'Truthiness and the News'
deCordova Sculpture Park and Museum, Truthiness and the News, group exhibition, Organized by Sam Adams. Artists included in the show: Jules Aarons, Richard Avedon, Claire Beckett, Kevin Bubriski, Sarah Charlesworth, Sajada Domino, Charles "Teenie" Harris, Lotte Jacobi, Justin Kimball, Barbara Kruger, Rania Matar, Lisette Model, Barbara Norfleet, Lorraine O'Grady, Richard Roth, Steven Siegel, Sage Sohier, Jim Stone, The Yes Men, Panos Tsagaris, Andy Warhol. Oct 12, 2019 - Mar 29, 2020, Lincoln, MA

---
NoLab book launch
Boulder, Colorado, Saturday, November 23rd at 7:00 pm.
Please join us for a NoLab launch party and reading at Inkberry Books, Niwot, Colorado. Hosted by Inkberry Books and Owl Canyon Press.
---
Margaret Thatcher Projects
Spuyten Duyvil, solo exhibition, opening reception—September 19, 2019, 6-8 pm.
Margaret Thatcher Projects, 539 West 23rd Street, ground floor.
---
NoLab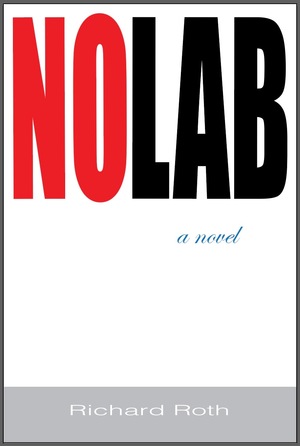 NoLab is available from Owl Canyon Press, Amazon, Kindle, and Nook. Released November 15, 2019.
---
Davidson Gallery
Impossible Objects, group exhibition,
New York, NY, June 6 — August 23, 2019

---
drj - Dr. Julius | AP
CENTURY. idee bauhaus
A drj project with 100 international artists; an exhibition commemorating the 100th anniversary of the founding of the Bauhaus. CENTURY. idea bauhaus is participating in an International series of celebratory Bauhaus events.
The curatorial team: museum director Simone Schimpf, MKK Ingolstadt; curator Sibylle Hoiman, Bauhaus Archive Berlin; art scientist Frederik Schikowski, Berlin/Basel; and architect and art collector Frank F. Drewes, Berlin/Bielefeld; as well as drj directors Christiane Bail and Matthias Seidel.
Berlin, Germany. April 28 — June 23, 2019
---
Valletta Contemporary
AFTERMINIMALISM, group Exhibition, curated by Norbert Francis Attard & Francesca Mangion. Valletta, Malta. Opens April 12.
---
Korea Galleries Art Fair - Seoul, Korea
Booth of Gallery SP, Seoul, Korea, February 21-24, 2019.